Auto Insurance / Car Insurance for all of Wisconsin including Hales Corners, Merrill, Wausau, and the surrounding areas
Provident Insurance allows you to choose a policy with Full coverage or liability only depending on your needs.
One of the advantages to having a local agent is that you always have a person to call when you need help, someone who is there to serve you when you need it. When choosing the best auto insurance policy, we go the distance. Call us about your auto insurance – you can trust us to work hard to find the perfect auto insurance to suit you and your family, to explain what the fine print in your policy means to you, and to seek out the best coverage at the lowest rate.
Personal auto insurance does not include coverage when you make deliveries, pick up supplies, or do other work-related activities. We are able to add coverage with an endorsement on your personal auto policy. Our insurance providers can help you sign-up for affordable truck or car insurance coverage today. And for added protection, add our 24/7 roadside assistance to your plan. We offer customized vehicle insurance for the entire state of Wisconsin with offices located in Hales Corners, Wausau, and Merrill, WI.
CONTACT US FOR A QUOTE
Motorcycle Insurance
Motorcycles are affordable to operate, and there is no other vehicle that provides such a sense of freedom.
Motorcycle owners have a wide choice of insurance providers from which to choose, but which policy provides the best level of protection at the lowest price? We offer motorcycle insurance with collision, liability, and comprehensive coverage, similar to auto insurance to suit your needs.
Contact Provident Insurance Group for motorcycle insurance and potential savings on your coverage.
Boat / Personal Watercraft Insurance
Nothing is more relaxing and invigorating than getting out on the waterways, but boating comes with risks. Every boat owner has already made a significant investment, whether in a speed boat, jet ski, yacht, sailboat, or other watercraft. These assets need to be protected against the risk of financial loss.
If you own a WaveRunner, Jet Ski, Sea-Doo, or another brand of personal watercraft, you need the right personal watercraft (PWC) insurance in place. PWC insurance brings protection against a range of potential losses, including accidents, liability, and damage to your watercraft from vandalism or theft.
At Provident Insurance Group, we help our local clients put the right type of insurance policy in place to protect against a range of financial losses.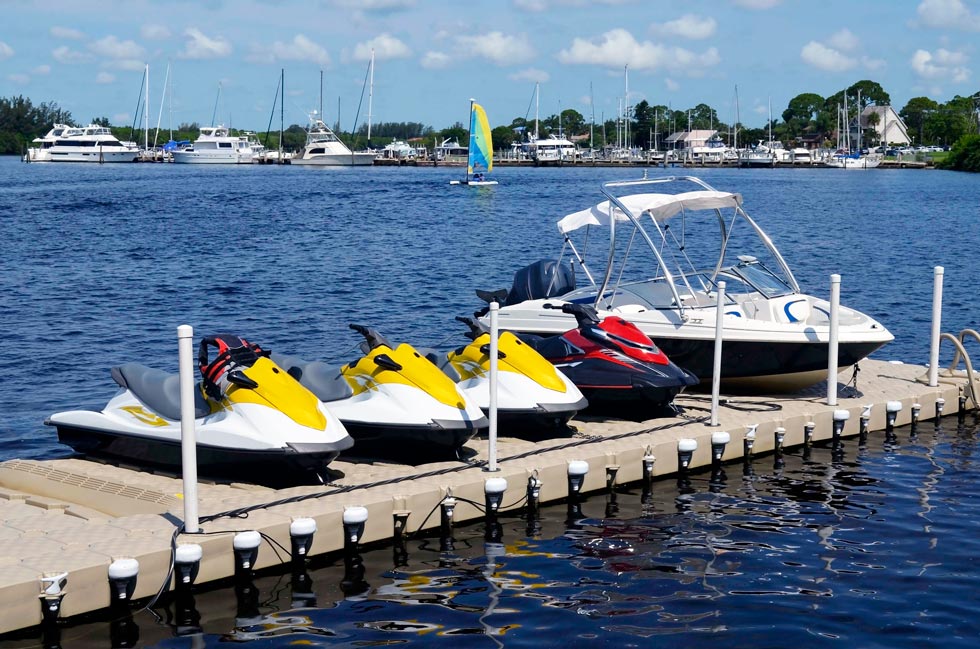 What type of personal watercraft insurance coverage makes sense?
It is important that the craft itself is protected against:
Damage to another craft or impact with a dock
Bodily injury or loss of life that is determined to have been your fault or the fault of a person driving your craft
Injury claims to others who were towed by the craft for waterskiing or wakeboarding
Physical damage to the craft
Injury to you or another person who suffers an injury from another watercraft operator who carries no insurance or inadequate insurance
Costs of towing or other emergency services
Motor Home / RV Insurance
Nothing is more pleasurable than the open road – especially when your home travels with you! A motorhome or RV makes it possible to enjoy the environment at your leisure; but what will happen to you if something unexpected occurs? That's when the motorhome or RV insurance policy you have in place can make a significant difference. Not all policies are alike, and each one will have different coverages and limits. What's right for you? Getting the right RV insurance coverage at a great price is easy with Provident Insurance Group.
When you purchase insurance for your motor home, RV, camper, or trailer, your policy will likely contain multiple types of coverage. These will vary depending on replacement cost of your motorhome or RV, the liability to protect against a lawsuit, the value of your possessions within it, and whether your vehicle may break down and require costly repairs – among other issues.
ATV/Off-road Vehicle Insurance
Wisconsin offers many ways to enjoy the outdoors. Your insurance policy should protect you no matter where you go. Not all standard home or vehicle insurance policies cover off road vehicles, they need to be written under a separate policy.
Many national parks and trails require off-road vehicle or snowmobile insurance. Provident Insurance Group can provide you with the coverage you need for an off-road vehicle. Our off-road vehicle insurance and snowmobile insurance options include collision, bodily injury, and property damage.
Personal Umbrella Insurance
Your standard insurance coverage may not offer you sufficient security from certain losses; in this case, a personal umbrella insurance plan is a good idea. An Umbrella will give you added security above the standard liability limits for all your personal policies.
Your personal umbrella policy protects you and your family against potential financial losses.
Contact us today to speak with one of our local agents at Provident Insurance Group with offices in Hales Corners, Merrill, and Wausau, WI.